PDR Services
Paintless Dent Repair is the process of removing (massaging) small dents and dings out without having to use any body fillers or paint. By massaging the dent out from the backside. We can keep the damaged area of the vehicle totally original, free from repainting. Paintless Dent Removal is an art or craft, which takes years of practice. What makes Paintless Dent Removal so difficult is that the metal work is being done while the paint still on the vehicle.
Motorcycle Dent Repair

We also remove dents from motorcycle gas tanks and fenders. These repairs take a little extra set up time compare to door dings on cars.
So sometime we ask for these parts for a couple days. Small dings and creases on gas tanks and fenders start at 125. Please call the shop for any questions to speak with directly to a tech.
Wheel Repair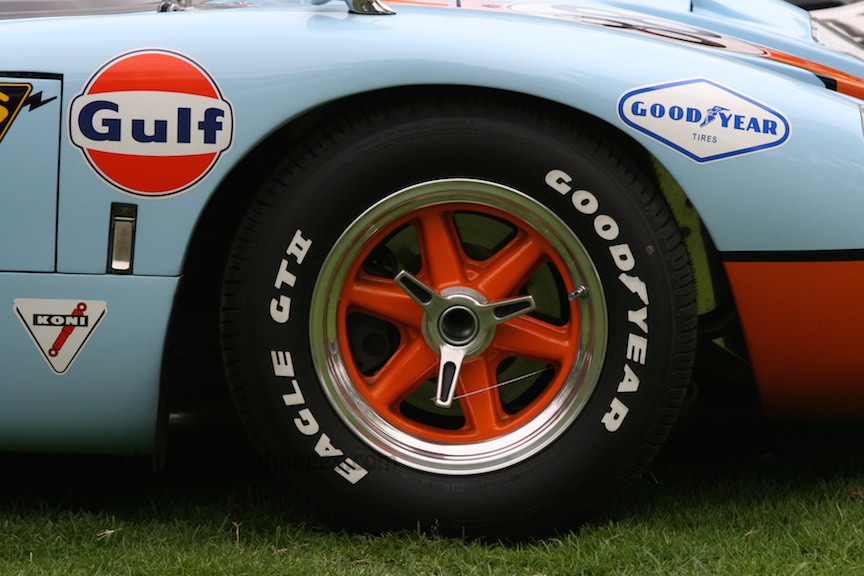 Cosmetic Wheel Recondition​ing. Repair ​Curb-Rash ​to ​C​ustomiz​e your wheel ​or​ caliper​ colors. Custom colors o​r back to original color​, we can match your paint and have your wheels​and​ calipers looking like new!
​
​ We can work on any make or model of vehicle and make your custom wheels or calipers look amazing!
Bumper Repair
Customers ask, after taking their car to the body shop for an estimate, "Why can't they just push it out?"
​​
It looks simple enough; there is no paint damage or it just has minor scratches, the body shops just want to replace it or paint the whole bumper.
​​
At Beach Cities PDR we know that not all bumper repairs need to be painted. So we can do just what a lot of customers are asking for. We can remove the dents in these bumpers and we can do it ​while you wait. It only takes 30-60 minutes.
​​
We can also do the full bumper repairs that do need filler and paint. These types of repairs can be done the same day but ​only ​take 2-5 hours depending on the severity of the​ damage. We can also do these as a mobile service or here at the shop.
​So why tie up your car in the body shop for several days when we can repair your bumper the same day.
Training
At Beach Cities PDR, we have a 2-week training course. Students will learn basic PDR on stationary hood, as well as actual cars (so there is no fear of ruining a customer's car).
We understand that there is a lot of information to take in our two-week training program. You will be learning and practicing a new craft at the same time. We only train two students at a time, preferably with one-on-one training.
Detailing
All detailing is preformed by: Classy Cars Detailing, which is located inside of Beach Cities Paintless Dent Removal.
Classy Cars started over 25 years ago. In that time we have detailed and done show prep for many award winning cars at all levels from street shows to concourse. We also love to work on everyday vehicles and keep them looking great.
Windshield Repair / Replacement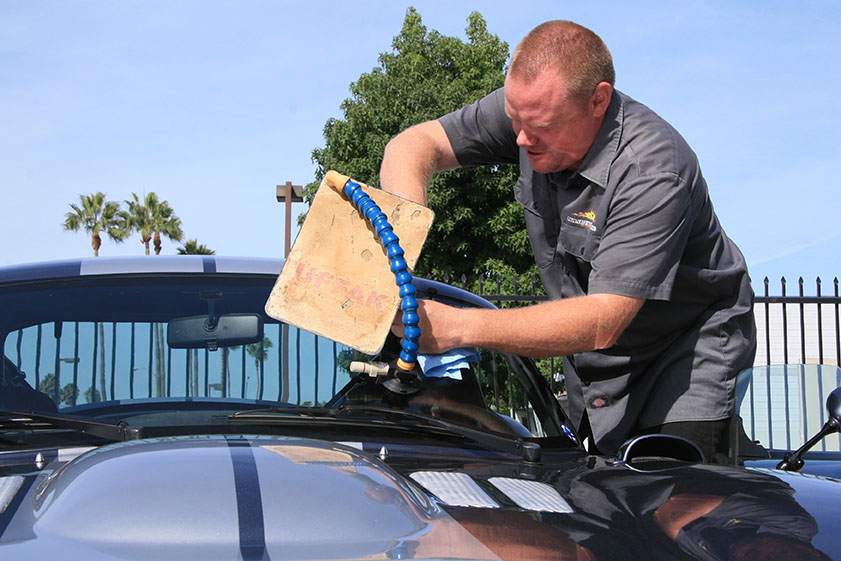 Windshield Repair is a process that utilizes modern technology to repair stars, Bullsyes and small cracks.
How is it done?
By removing all air from the damage and filling it with special clear adhesive resin. When this resin is cured the strength is restored as is most of the clarity.